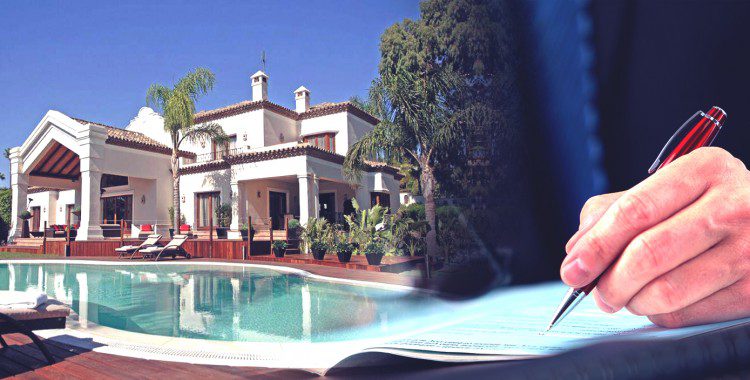 Property Conveyancing
At Bravo Legal Abogados & Asesores, we pride ourselves on our more than 25 years of experience in helping clients of all nationalities buy and sell their properties in Spain. We have established ourselves as a reputable and professional firm in the Costa del Sol region, and our extensive knowledge and expertise in this field are unparalleled.
We offer a comprehensive range of services that cover both legal and tax issues, and we will guide you through the entire transaction from start to finish. Our conveyancing services include:
Before the title deeds are signed:
Providing a detailed breakdown and explanation of all expenses involved in the purchase or sale of the property,
Conducting a thorough search for any possible debts, liabilities, or restrictions on the property
Confirming the legal status of the property in accordance with local town planning regulations, such as the First Occupation License
Negotiating with the vendor/buyer or developer,
Checking the reservation contract,
Drawing up or reviewing of private contracts,
Application for NIE numbers
During the completion in front of the Notary, we will be present to ensure that you sign the documents that accurately reflect the terms and conditions agreed upon. If you prefer, we can also act on your behalf and sign the title deeds with a Power of Attorney.
After the completion in front of the Notary:
Processing of taxes, including tax refund applications
Registration of the deeds in the Land Registry
Water and electricity supplies contracts
Change of ownership in the Town Hall (rates)
Setting up bank standing orders for supplies, community fees, and rates
Addressing any questions or concerns you may have about your new property and possible tax implications
Application for Golden Visa, if eligible, at a special reduced rate.
As a company of Lawyers, Tax Advisers, and Administrators of Communities of Property Owners, we ensure that all aspects of conveyancing are under control.
We cover the whole Costa del Sol region in Málaga, including Marbella, Mijas, Fuengirola, Benalmádena, Torremolinos,  Estepona and Manilva. Subject to conditions, we also undertake property transactions along the coasts of Almería, Cádiz, Granada, and other parts of Andalusia.
When it comes to our conveyancing fees, we believe in transparency and flexibility. As a general guideline, our fees typically amount to approximately 1% of the purchase price, with a minimum fee of €1.600,00 + VAT. However, we offer substantial discounts for high-value properties, ensuring that our services remain accessible and cost-effective. To provide you with a clear understanding of the investment required, we will always present you with a tailored and fixed fee once we have a comprehensive understanding of your specific needs, the property's price, and its location.
To receive a personalized offer without any obligations, please fill out the following form with essential details about your intended purchase or sale. Kindly provide information such as the price, conditions, and location of the property. We assure you that we will promptly respond to your inquiry, ensuring that you receive the necessary information to make well-informed decisions..
Our Conveyancing department is led by Miguel Angel Bravo, lawyer registered in the Illustrious Bar of Malaga ("Colegio de Abogados") with number 8.410.