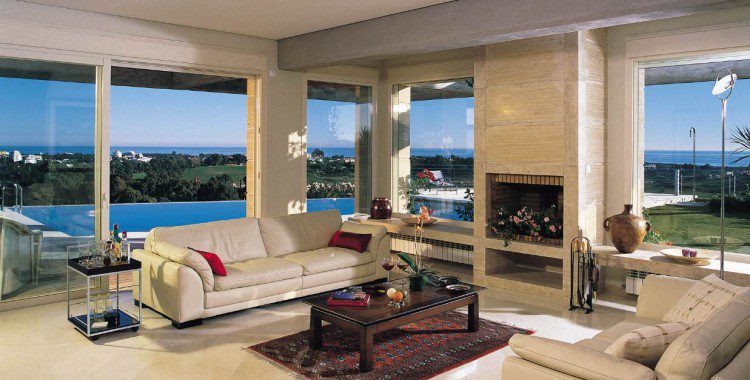 Buying a Property in Spain : Six Things You Need to Know
Buying a Property in Spain : Six Things You Need to Know
1. You will need a good lawyer who specializes in conveyance. If you are going to invest your time in searching for the right property, you should certainly ensure you spend some time searching for the most suitable lawyer to help guide and advise you. You can search on the internet, ask for recommendations from friends, ask at your Estate Agency, etc. Of course , we can be "the one" . Please click here to discover how we can help you in the process of buying a property in Spain.
2. Although you may find your property by yourself, searching on the internet, etc., it make sense to use a reliable estate agent who will be able to offer you a selection of suitable properties. Again, use your time to search for the right one. A good lawyer and a good estate agent is a perfect combination to assure you a pleasant and safe experience.
3. Allow 10% for expenses, on top of the purchase price. The most relevant purchase costs is the transfer tax, recentrely reduced to 7% flat (for properties in Andalusia). If you buy a brand new property directly from a developer, you will not pay the Transfer Tax, but a 10% VAT + 1,2% Stamp Duty, so the total tax will be 11,2. You can read more about the costs involved in he purchase of a property in Spain here. 
4. You will need a NIE number. Although it is not strictly necessary to have it from the beginning, there will be a moment that it will be necessary to pay the transfer tax and to register your property in the Land Registry. As it may take a while to get it, it is wise to apply for this number as soon as possible. Your lawyer can arrange this for you, with a Power of Attorney.
5. If your country is not in the EURO zone, you will need a bank account in Spain.
6. Have at least a 10% of the desired purchase price available to pay a deposit as soon as you have agreed to buy a property.
When buying a property in Spain, there are many more things to check, but your lawyer will take care of all of them. Such as, checking if the person who claims to be the owner is the registered owner of the property (the only one entitled to sign the sale), if the property is free of debts and charges, if it has all licenses in place, if the purchase price is above the minimum official price for tax purposes, etc, etc. All these tasks should be carried out by a reliable lawyer.
If you would like to receive a no-obligation quotation for our services in relation to the purchase of a property in Spain, please fill out the following form, providing us with some information about the purchase you are planning (price, conditions, location of the property, resident/non-resident status, etc.) and we will get back to you immediately.
---
The responsible of the Conveyancing department of Bravo Legal is Miguel Angel Bravo, Lawyer, registered in the Illustrious Bar of Malaga ("Colegio de Abogados") with number 8.410.