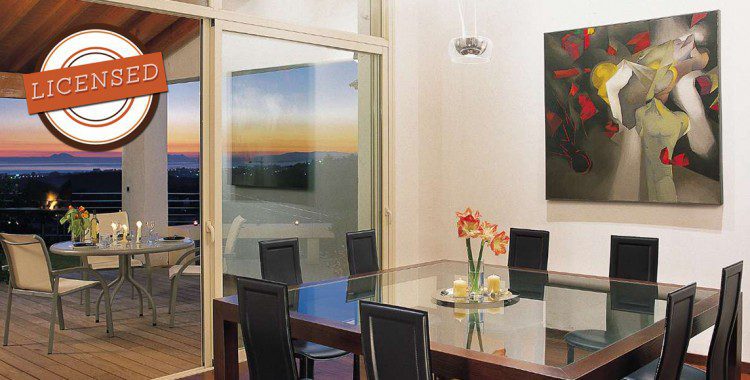 The New Law for Holiday Rentals
On the 12th of May 2016, the new regulation about holiday rentals came into force in Andalucia. If you own a property which is habitually offered for rent at a price, you have to register it as a "Vivienda Turistica" (Touristic property) in the specific registry created by the regional government, otherwise your apartment will be considered as "clandestine" and you will face a fine of up to 18.000 Euros (just for failing to register).
Which properties have to be registered?
Apartments, town-houses and villas situated on residential land  which are habitually offered for rent at a fixed price. This applies to both  properties offered completely or by rooms, but in the latter case the owner has to live in the property. So the key word here is "habitually". The Tourism department of the Regional Government understands that a property is being offered for rent habitually when it is being advertised through tourism channels, such as travel agencies or online platforms. It is important to take into consideration that  even if you do not use any of these channels to advertise your property, but you are renting out your property habitually, you still have to register.
Which properties DO NOT have to be registered. 
Those rented for periods longer than 2 months (to the same person) and those that are not being offered for rent habitually. So, if you are renting out your apartment for long term, this new regulation will not affect you in any way. Also, if your property is on rural land or you haver 3 or more properties for rent, you have to follow a different procedure ("Apartamentos Turísticos/Touristic apartments in the first case and "Vivienda Turistica de Alojamiento Rural"/Touristic home on rural land  in the later).
So, what do I have to do to comply with this new regulation and avoid any problems? You have to do several things, but we can classify them in the following 3 points:
1º) You need to check that your apartment comply with the following requisites:
a) Dispose of an Occupation Licence ("Licencia de Primera Ocupación" in Spanish) and comply at all times with the technical and quality conditions required for the dwellings. Please be aware that failure to have the First Occupation License may lead to substantial fines so, before starting the registration process, make sure that you have this license in place (you can start by asking the administration of your community of owners, or check with your lawyer).
b) The rooms musts have direct ventilation to the exterior or to patios and a system for darkening the windows. This requisite does not apply when the dwelling or the building in which it is located has been listed as Property of Cultural Interest and its level of protection does not allow carrying out any work, modification or intervention necessary to meet the requisite.
c) Be sufficiently furnished and equipped with the necessary appliances and fixtures for its immediate use and in accordance with the number of places available.
d) Cooling devices as fixed elements in the rooms and lounges when the period of operation includes the months from May to and including September. If the operating period includes the months from October to and including April, they must be equipped with a heating system. This requisite does not apply when the dwelling or the building in which it is located has been listed as Property of Cultural Interest and its level of protection does not allow carrying out any work, modification or intervention necessary to meet the requisite.
e) First-aid kit.
f) Dispose of tourist information on physical or electronic support concerning the area, leisure facilities, restaurants and cafeterias, stores and food shops, parking facilities in the vicinity of the dwelling, medical services in the area, urban transport, a plan of the locality and a guide of shows and performances.
g) All dwellings must have Claims and Complaint Forms at the users' disposal and the board informing on them must be located in a visible place inside the dwelling.
h) Cleanliness of the dwelling on arrival and departure of the clients.
i) Bed linen, hotel linen, household articles in general, in proportion to the occupation of the dwelling, and a replacement set.
j) Users must be provided with a telephone number where all queries or incidents relating to the dwelling can be reported and resolved immediately.
k) Information and instructions regarding the operation of electrical appliances or other devices as required for their correct use must be available to the users.
l) Inform the users on the internal regulations concerning the use of the installations, premises and equipment of the dwelling and the admission and presence of pets in the dwelling, restrictions for smokers and areas of restricted use.
IMPORTANT. Please be aware that when you sign the "Declaracion Responsable"  ("Responsible Declaration) or ask us to do it on your behalf, you are declaring that you are complying with all above.
2º) You need to register your property on the "Registro de Turismo de Andalucia" (Andalusian Tourism Register). You can try to do this yourself, or you can use a lawyer who will file your application and will provide you with all the necessary advice. Once your registration aplication is approved, you will be granted with a Registry Number that you should include in any advertisement of your property.
3ª) Finally, you need to sign a contract with every tenant, even if it is for one night only, and you need to see a copy of their ID, details of which must be kept for one year together with the contract. You (or your agent) have to pass the details of every guest over 16 years of age to the Police or Guardia Civil within 24 hours from the arrival of the guests. You can do this on-line, but you or your agent will need to visit the Police Office to obtain an username and password to log into the police website..You can read more about this clicking here.
And last but not least: What can Bravo Legal do for you in respect of this new regulation? Of course we can help! We can register your property, advising you in detail of all requirements that need to be met and help you to achieve them. Once we have registered your property, we will continue to help you with the tax declaration and help answer any doubts you may have about the implications of this new regulation.
Our fees for the registration will be 250,00 + V.A.T., and will include all the necessary initial tax and legal advice related to this. We will also provide you with a set of documents containing the following:
A bilingual (Spanish/English), bespoke rental contract meeting the legal requirements.
A bilingual (Spanish/English) and tailored guests registration form.
Complaint forms.
A complete translation of the Decree 28/2016 with the new holiday rental regulation, so you can be sure of your obligations.
It is highly advisable to arrange a Power of Attorney before a Notary to enable us to submit your registration online and to deal with any possible information requests, etc. from the Authorities. However, if this is inconvenient, we can make other arrangements and we will submit the application on paper. The cost of a Power of attorney is approx. 70,00 Euros and it's not included in our fees.
If you want to read about the TAX implications of this new law please click HERE.
If you want to REQUEST OUR SERVICE please click HERE