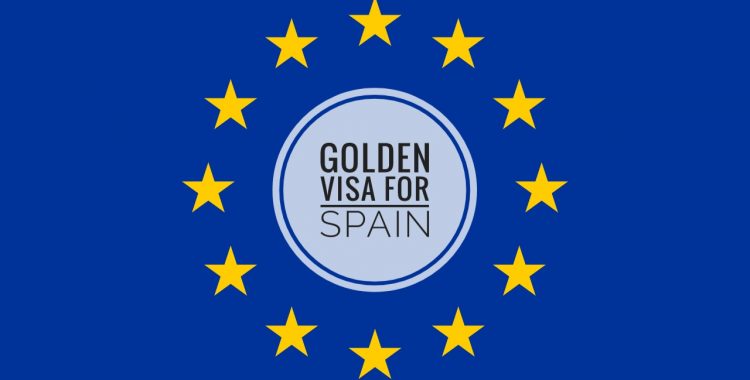 The "Golden Visa" for Spain is a residency permit granted by the Spanish government, which aims to stimulate foreign investors to invest in the country, and its ruled by the 14/2003 Entrepreneur's Law.
It is the quickest and easiest way to obtain Spanish residency, as long as the applicant meets the requirements and invests at least € 500.000 in real estate.
These are the conditions to be met by the applicant of the Golden Visa:
To be over 18 years of age.
Not be in Spain in an irregular situation.
Have a clean criminal record in Spain or in the countries where they have resided for the past five years.
Not be subject to an alert issued for the purposes of refusing entry in the territorial space of countries with which Spain has signed an agreement in this regard.
Have a health insurance policy with an insurance company authorised to operate in Spain.
Have sufficient financial resources for themselves and for the members of their families during their residence in Spain.
Have paid the visa or authorisation processing fee.
The minimum investment required is 500.000 Euros in Real Estate, but you can also invest:
One million Euros in bank deposits in Spanish Financial Entities.
One million Euros in shares of Spanish companies.
Two million Euros in Spanish Treasury bonds.
Starting a business project in Spain of general interest, which  fulfills at least one of the following conditions: 1) Significant job creation, 2) Relevant socioeconomic impact in the area where the investment takes place, 3) Technological or scientific impact.
The advantages of the Golden Visa for Spain are the following:
It is the fastest way to acquire residency in Spain.
It allows you to work and live legally in Spain.
It grants complete freedom of movement throughout the Schengen area, for you and your family.
You do not have to spend long periods of time in Spain. The Golden visa only demands that the applicant visit Spain at least once per year.
At Bravo Legal we can assist you with your Golden Visa for Spain application, and if you are planning to access this special permit by buying a property of more than 500.000 Euros, you can benefit from a specially reduced fee if you use our conveyancing service. To initiate the process and take advantage of this opportunity, kindly submit the following form. Our dedicated team will promptly review your information and reach out to you shortly thereafter.