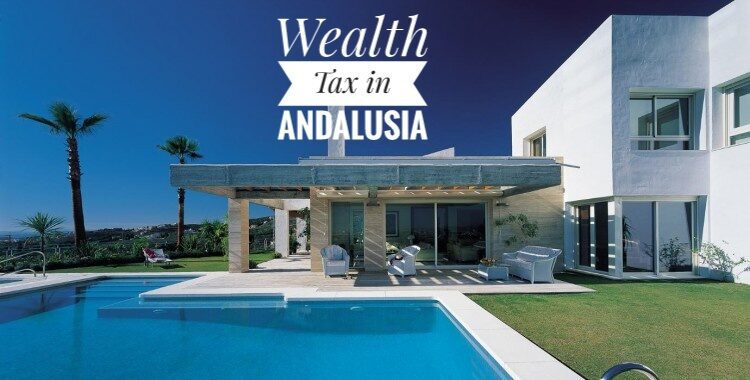 Wealth Tax Abolished in Andalusia (100% Allowance)
On the 19th of September 2022, the Andalusian Government announced the end of the Wealth Tax ("Impuesto del Patrimonio", in Spanish) in Andalusia, by means of a 100% allowance for the tax payable. This allowance will be applicable to residents and non residents with assets in Andalusia.
This will have a big impact mostly on Non Residents, because until now, there was an individual wealth tax allowance of €700.000 (for residents and non residents), but residents have an extra allowance of 300.000 Euros on the value of the property used as their main place of residence. So, non residents were not granted any allowance against their Spanish property, due to the fact that a non-resident, by definition, cannot have a main place of residence in Spain, so, they had to pay taxes on anything above 700.000 Euros. Not anymore!
This modification will have immediate effect, meaning that no one will have to pay wealth Tax for the year 2022. However, it is important to be aware that one thing is the obligation to pay and another thing is the obligation to declare. Please be aware that, if you are Non Resident and the net value of your assets in Spain is above 700.000 Euros, you will still have to file a wealth tax declaration by the 30th of June of every year, declaring the net value of your assets in Spain by the 31st of December of the previous year (although no tax will be payable).
The complete decree (in Spanish) declaring this modification in the Wealth Tax, together with other changes in the Income Tax (for residents only), is available in the BOJA (official bulletin of the Junta de Andalucia) by clicking here.
Of course, at Bravo Legal, we can help you with your Wealth Tax Declarations. If you would like to receive a no-obligation quotation for our services, please fill out the following form providing us with some information about your situation, and we will get back to you immediately.